February / février 2015
Lecture at Cesseras – Garden design for small spaces
Click on the images to enlarge them / Cliquez sur les images pour les agrandir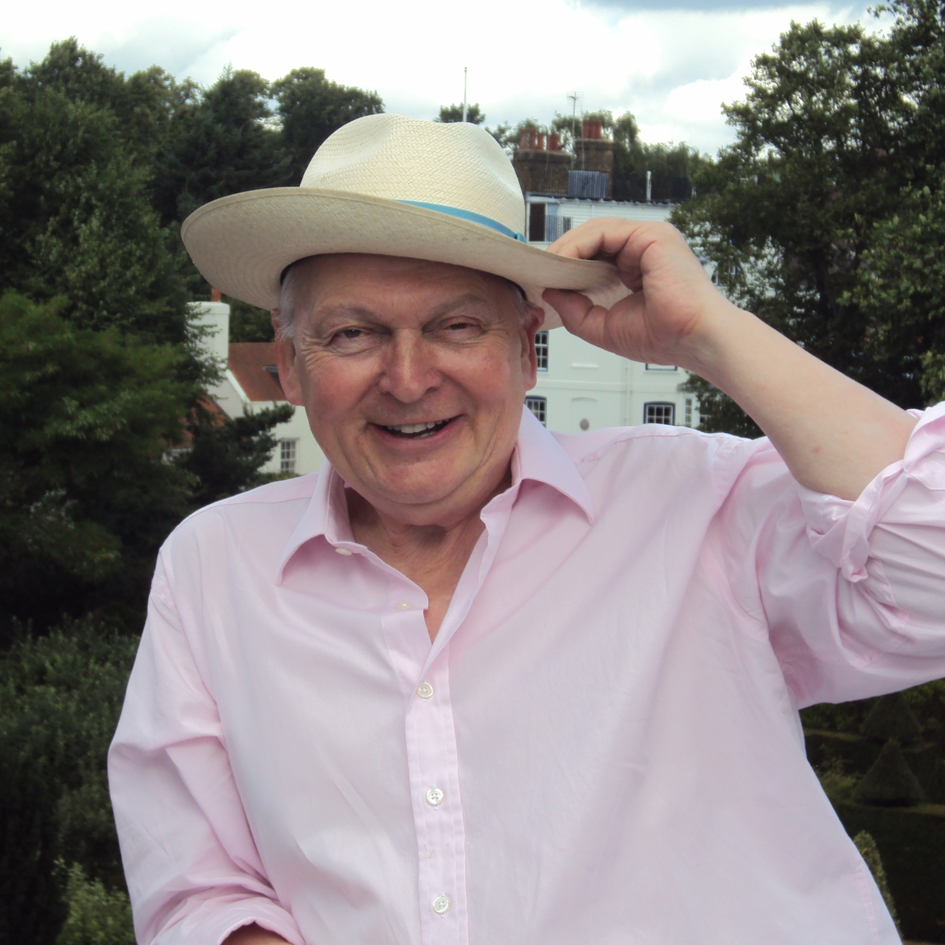 London based garden designer, Anthony Noel, gave us an inspiring talk entitled Great Little Gardens – based on his book of that name. The beautiful slides were mostly by royal garden photographer, Andrew Lawson. Anthony explained how to bring the glamour, style and horticultural interest of a large country garden to town courtyards, roof terraces, balconies and window boxes. He showed us how large plants and objects can enhance a small garden space in the same way as a decorator might add a large piece of furniture to a modest room.
'Objets' could include urns, large containers, statuary and other decorative pieces. The four year old Anthony learnt to garden with his grandmother, in her small cottage garden in Devonshire. In his late twenties, he created his own L-shaped town garden in south-west London.

After showing his early influences, the main talk was divided into 4 sections:
Playing with Space and Scale
How to making optical illusions with trellis, laying directional paving, using levels and placing containers to create maximum impact. Topics such as privacy and ways of breaking up the space were also covered.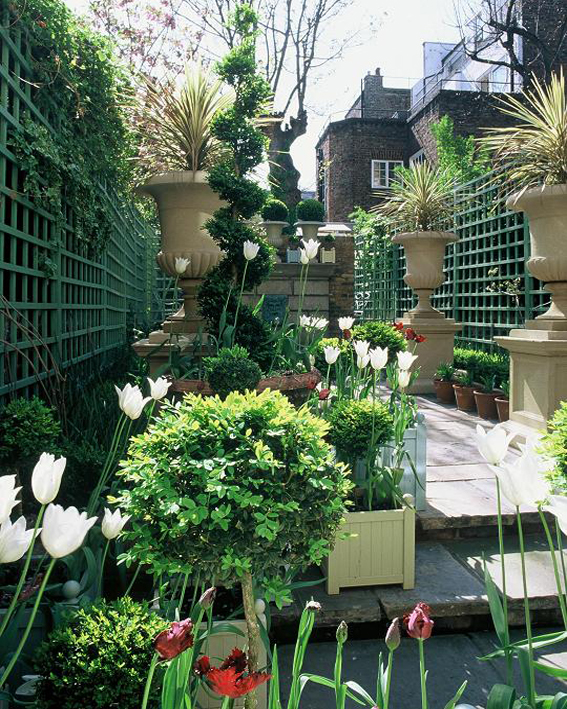 Water and Light
The use of wall fountains and pools to bring sparkle, reflections and glamour, with photographs of the garden at La Mamounia in Marrakech to illustrate this point.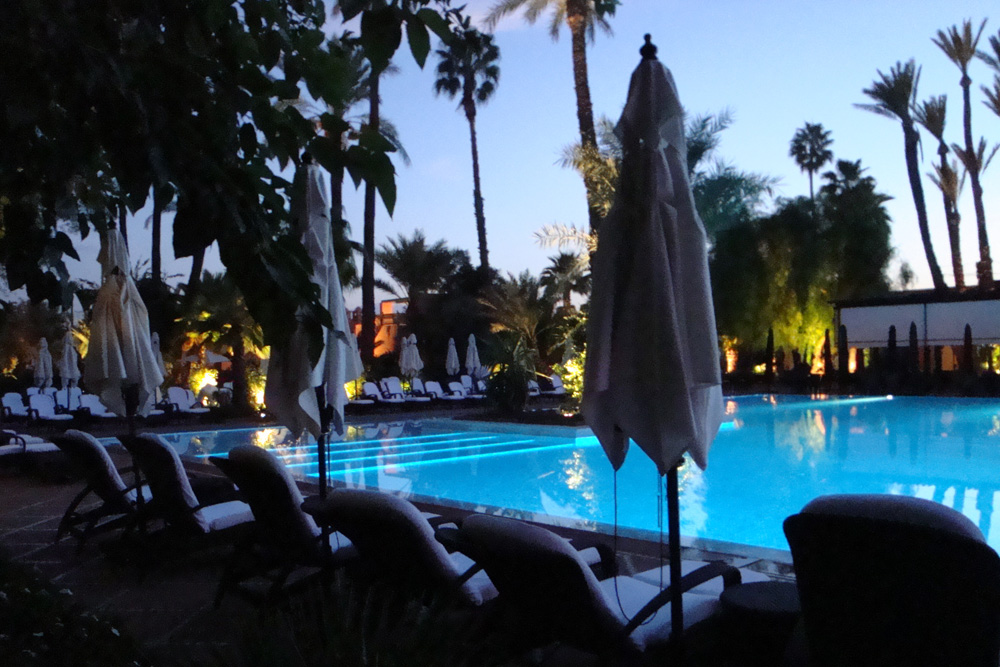 Planting
Using a decorative parterre in the smallest space, and laburnum walks or overhead pergolas to give privacy. Flower colour and textural leaves can create a setting for seating and walking areas.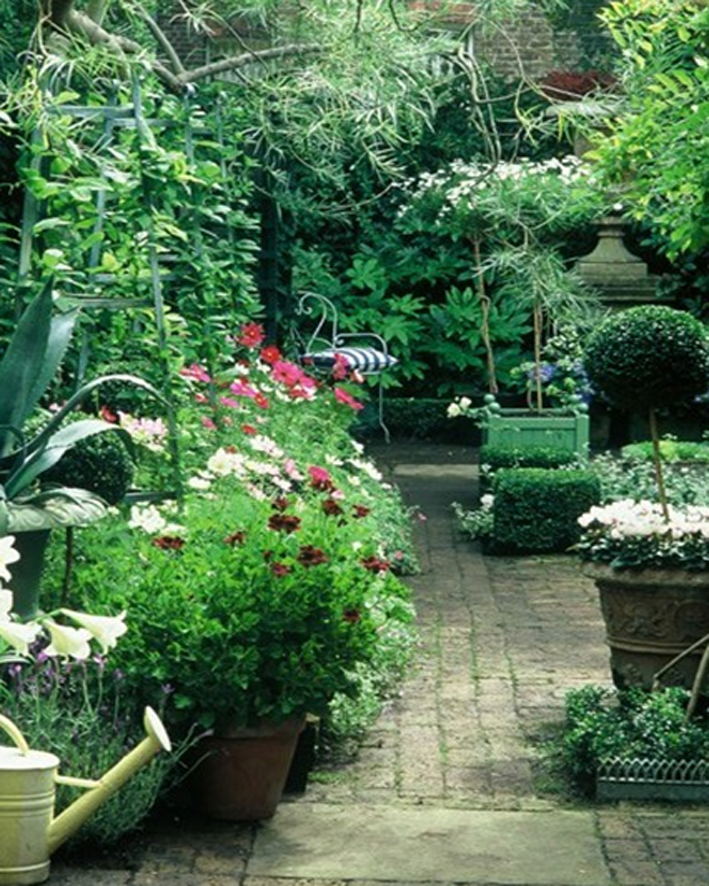 The Art of Decoration
Painting terracotta pots, distressing modern containers to look antique and adding an occasional modern touch to add variety.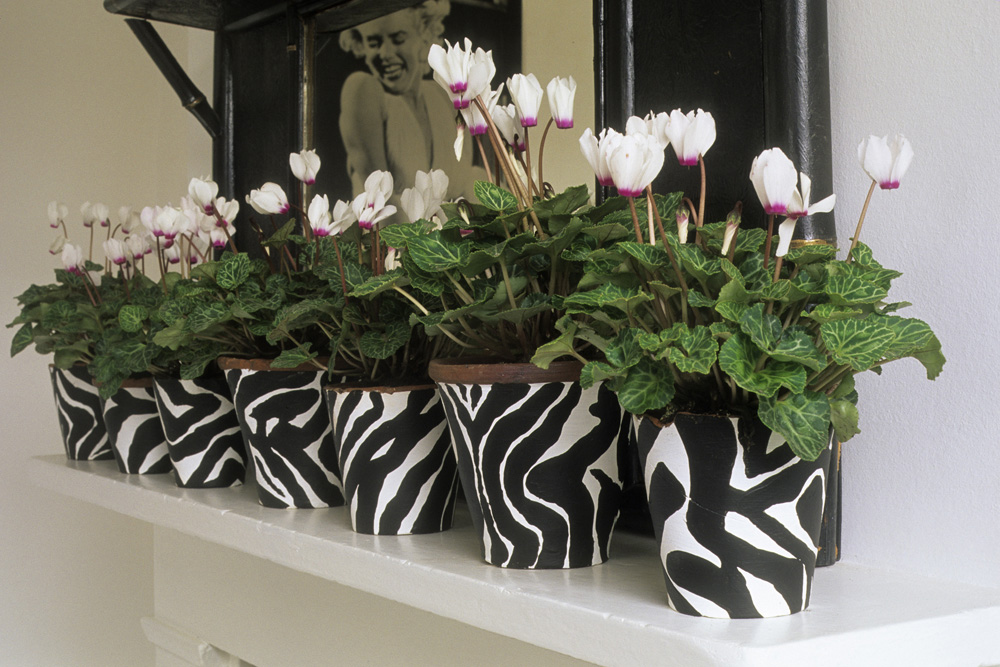 Anthony finished with this line: "With sensible, practical and artistic planning between client and designer, I believe that any garden can be
a Great Little Garden, at home or abroad, and it needn't take a king's ransom to achieve!"
Photographs Andrew Lawson and Anthony Noel