Forthcoming Events / Programme d'évènements
Activities are open to MGF members, members of partner associations and, where places are available, guests. Where the number of places for a particular event is limited, priority will be given to MGF members.
CORONAVIRUS: With the current health crisis and government regulations, we have had no option but to postpone some activities we had planned for 2020 and 2021. As information on new dates becomes available, it will appear in the newsletter and on this site.
Les activités sont ouvertes à tout membre de la MGF, aux membres des associations partenaires et, selon disponibilité, aux invités. Dans le cas ou la disponibilité des places pour une activité est limitée, les membres de la MGF auront priorité.
COVID-19: Du fait de l'actuelle crise sanitaire et des consignes gouvernementales, nous n'avons pas d'autre solution que de reporter certaines activités planifiées pour 2020 et 2021. Dès que les nouvelles dates seront fixées, elles vous seront communiquées dans le bulletin d'information et sur ce site.
FRANCE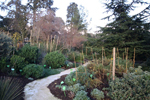 Wednesday, 5 May 2021 / Mercredi 05 mai 2021
Château Pérouse, Saint-Gilles, Gard
Visit to the botanical garden of Château Pérouse
Visite du jardin botanique du Château Pérouse
This visit will give us the opportunity to participate in a plant recognition competition organized by Château Pérouse and UNEP (National Union of Landscape Companies). We will be guided by members of the Château Pérouse botanical team. The park is immense, and brings together collections of plants such as acacias, eucalyptus, melaleuca, podocarpus, geophytes, ferns, succulents and Geraniaceae.
Please bring a picnic lunch to eat in the park. Everything will take place outdoors and we will observe social distancing. Numbers are not limited, but in order to organise the day, please register as soon as possible, and no later than April 15
Lors de cette journée, nous aurons l'occasion de participer à un concours de reconnaissance des végétaux organisé par le Château Pérouse et l'UNEP (Union Nationale des Entreprises du Paysage). Nous serons guidés par les botanistes du château par petits groupes, afin de visiter ce parc immense regroupant des collections de végétaux telles que des acacias, eucalyptus, melaleuca, podocarpus, géophytes, fougères, succulentes et Geraniaceae.
Nous pourrons déjeuner sur place en prévoyant un pique-nique tiré du sac. Tout se passe en extérieur avec distanciation supérieure à la normale. Nous ne serons pas limités en nombre, mais, pour l'organisation de la journée, nous vous demandons de vous inscrire le plus rapidement possible et au plus tard le 15 avril.
Wednesday, 19 May 2021 / Mercredi 19 mai 2021
via Zoom
MGF Annual General Meeting 2021
MGF Assemblée Générale 2021
We had hoped to be able to hold this event at the UNESCO World Heritage Site, Pont du Gard. However, as it seems unlikely that by May large gatherings of people will be permitted, or advisable, the committee has decided to postpone the Pont du Gard event until 2022.
 Instead, we plan to hold a virtual AGM via Zoom. This will be at 17.00 (French time) in order that MGF members living in North America will be able to join in. Details about how to take part will be circulated in the next few weeks.
Nous avions espéré pouvoir organiser cet événement sur le site du patrimoine mondial de l'UNESCO, le Pont du Gard. Cependant, comme il semble peu probable que d'ici mai les grands rassemblements soient autorisés, ou même souhaitables, le comité a décidé de reporter l'événement du Pont-du-Gard à 2022.
A la place, nous prévoyons de tenir une AG virtuelle via Zoom. Elle se tiendra à 17h00 (heure française) afin que les membres de MGF vivant en Amérique du Nord puissent participer. De plus amples informations sur le mode de participation seront diffusées dans les prochaines semaines.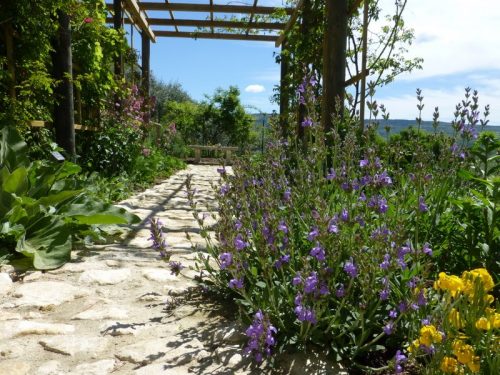 Wednesday, 2 June 2021 / Mercredi 02 juin 2021
Simiane la Rotonde, Alpes-de-Haute-Provence
The Abbaye de Valsaintes and a talk on using essential oils
L'abbaye de Valsaintes et une conférence sur l'utilisation des huiles essentielles
We have a new date for this visit to the 7th century Cistercian Abbaye de Valsaintes. The gardens are classed as a Jardin Remarquable and include a dry garden, with 350 plant species; an ecological potager, using permaculture techniques and a rose garden, where one follows a path tracing the history of roses (550 species). At an altitude of 600m, the abbey is ideally situated for roses which benefit from cooler nights.
The visit will be divided into two parts: in the morning, a guided 1h30 visit of the gardens (dry garden, roses, potager) with Jean-Yves Meignen.
This will be followed by a 30' guided tour of the church and demonstration of Gregorian chant. In the afternoon Jean-Yves will give us a talk and demonstration on using essential oils in the garden, including making blends for specific uses and how to apply them.
Nous avons une nouvelle date pour la visite de l'Abbaye de Valsaintes, abbaye cistercienne du 7ème siècle. Les jardins sont classés Jardin Remarquable. Ils comprennent un jardin sec, avec 350 espèces végétales ; un potager écologique, utilisant des techniques de permaculture et une roseraie, où l'on suit un chemin retraçant l'histoire des roses (550 espèces). A 600m d'altitude, l'abbaye est idéalement située pour les roses qui bénéficient de nuits plus fraîches.
La visite se déroulera en deux parties : le matin, visite guidée des jardins de 1h30 (jardin sec, rosiers, potager) avec Jean-Yves Meignen.
La visite sera suivie par une visite guidée de l'église de 30 min et une démonstration de chant grégorien. Dans l'après-midi, Jean-Yves nous donnera une conférence et fera une démonstration sur l'utilisation des huiles essentielles dans le jardin, y compris la fabrication de mélanges pour des utilisations spécifiques et comment les appliquer.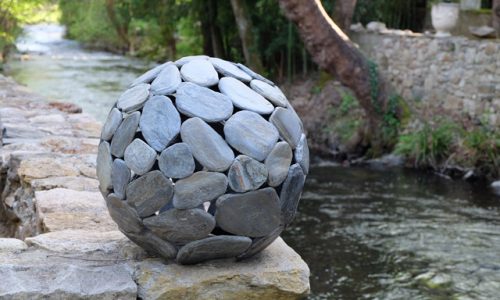 Thursday, 17 June 2021 / Jeudi 17 juin 2021
Fabrezan, Aude and Cesseras, Hérault
A visit to sculptor Denis Augé and a talk on Persian gardens
Visite du sculpteur Denis Augé et une conférence sur les jardins persans
In the morning, we will visit the workshop of sculptor Denis Augé https://denis-auge.com) in Fabrezan. This artist will show us some of his works combining stone and light. Under his fingers, the pebbles collected in this Cathar region become contemporary creations for outdoors or indoors. Then we will drive to Liz and Jacques Thompson's home in Cesseras, both longtime MGF members, where we can eat picnic lunches 'tiré du sac' in their garden. Then, Liz will give us a talk on 'Persian Gardens', followed by a visit to their own garden. Finally, Brunhilda, a local winegrower, will offer us a tasting of wines from her organic vineyard. We will be limited in number; therefore, we ask you to register as soon as possible.
 Le matin, nous visiterons l'atelier du sculpteur Denis Augé : https://denis-auge.com à Fabrezan. Cet artiste nous montrera quelques-unes de ses œuvres mariant la pierre et la lumière. Sous ses doigts, les galets ramassés dans cette région cathare deviennent des créations contemporaines pour l'extérieur ou l'intérieur. Puis nous nous dirigerons chez Liz et Jacques Thompson, à Cesseras, tous deux membres MGF depuis très longtemps où nous pourrons déjeuner d'un pique-nique tiré du sac dans leur jardin. Ensuite, Liz nous parlera des "Jardins Persans", suivi de la visite de leur propre jardin. Enfin, Brunhilda, vigneronne locale, nous proposera une dégustation des vins de son vignoble labellisé "bio". Nous serons limités en nombre, donc, nous vous demandons de vous inscrire le plus rapidement possible.
Thursday, 28 April 2022 / Jeudi 28 avril 2022
Beaumes-de-Venise / Le Barroux, Vaucluse
A walk and a visit to Tony Stone's garden, La Jeg
Randonnée et visite à La Jeg, le jardin de Tony Stone
This event has been postponed to 2022.
The date is provisional.
Cet évènement est reporté à 2022.
La date est provisoire.
Saturday, 14 May 2022 / Samedi 14 mai 2022
Grignan / Nyons, Drôme
A guided rose walk and a visit to an ecological fair
Une balade guidée pour découvrir les roses et visite d'une foire écologique
This event has been postponed to mid-May 2022.
The date is provisional.
Cet évènement est reporté à mi-mai 2022.
La date est provisoire.
INTERNATIONAL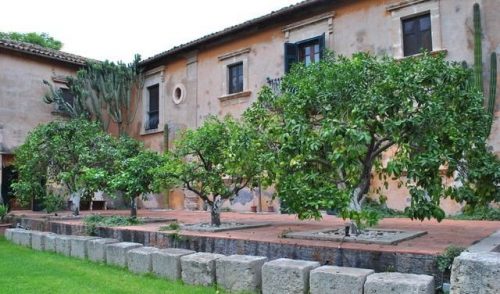 27 September 2021 – 4 October 2021 / 27 septembre 2021 – 04 octobre 2021
Eastern Sicily, ITALY
​Visits to gardens in and around Taormina, Mount Etna, Catania and Siracusa, together with wildflower walks, visits to nurseries, archaeological and historic sites; staying in Catania and Siracusa. Our trip will be led by local horticulturist, Sergio Cumitini.
Dates are provisional.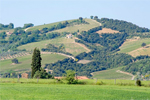 2 May 2022 – 9 May 2021 / 02 mai 2022 – 09 mai 2021
The Maremma, ITALY
Wild flora and scenery of Southern Tuscany
This walking tour, organised by Mediterranean Plants and Gardens and led by Professor Goffredo Filibeck of the University of Tuscia, is for those who enjoy hiking. The habitats of wild flora will include macchia, woodland, beaches, grassland, canyons and hilltop villages. The first five nights will be spent in Porto Santo Stefano, Monte Argentario, and the last two nights inland in the picturesque ancient village of Sovana, an area of volcanic tuff rock.
Dates are provisional.