Forthcoming Events / Programme d'évènements
Activities are open to MGF members, members of partner associations and, where places are available, guests. Where the number of places for a particular event is limited, priority will be given to MGF members.
Les activités sont ouvertes à tout membre de la MGF, aux membres des associations partenaires et, selon disponibilité, aux invités. Dans le cas ou la disponibilité des places pour une activité est limitée, les membres de la MGF auront priorité.
FRANCE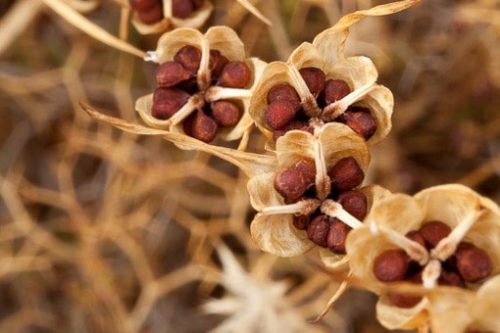 Thursday, 2 March 2023 / Jeudi 02 mars 2023
Château Pérouse, 30800 Saint-Gilles
A seed workshop with Chantal Guiraud
Un atelier de graines avec Chantal Guiraud
INTERNATIONAL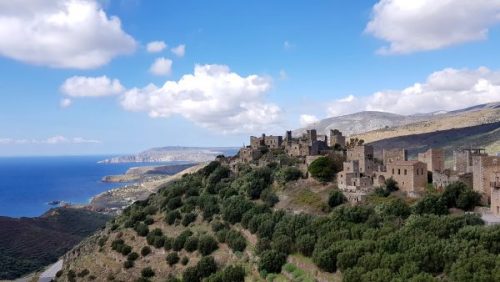 1 November 2022 – 8 November 2022 / 01 novembre 2022 – 08 novembre 2022
Peloponnese, Greece
Autumn in the Peloponnese
This trip, organised by Mediterranean Plants and Gardens, will visit sites with rich natural flora, particularly autumn-flowering geophytes (autumn crocuses, colchicum, sternbergia, cyclamen, anemones, snowdrops and tiny daffodils), some in wild places and others in unspoilt villages, in the medieval castle town of Monemvasia and on the slopes of Mystras. A visit to the house and garden of the late Patrick Leigh-Fermor will be included. Participants will stay in Nafplio, Kardamyli and Gythio. The botanical guide is Oron Peri, plant breeder and author of "Bulbs of the Eastern Mediterranean". To register interest, complete the website form.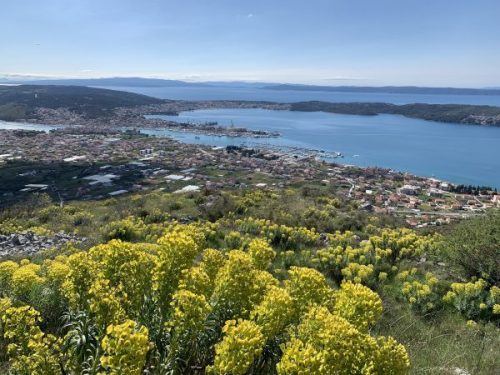 22 April 2023 – 29 April 2023 / 22 avril 2023 – 29 avril 2023
Dubrovnik to Zagreb, Croatia
This tour, organised by Mediterranean Plants and Gardens, will start in Dubrovnik and end in Zagreb. The event is primarily botanical with some sightseeing in old Dubrovnik and a visit to a school with an interesting botanical garden further north. The landscapes vary from coastal grasslands to inland limestone hills and mountains with lakes and beech woodland. There will be wild irises, orchids, fritillaries, cyclamen, anemones and crocuses as well as many pretty annuals. There will be two trips, one commencing 22 April 2023, and one the week following.
More information at:Plant hunting in Croatia April 2023 – Mediterranean Plants and Gardens (medpag.org)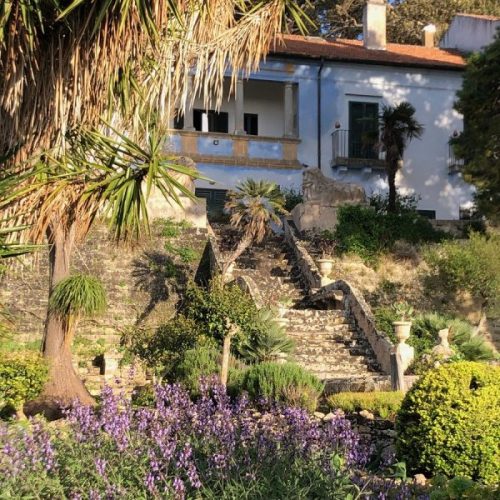 8 May 2023 – 15 May 2023 / 08 mai 2023 – 15 mai 2023
Palermo, Sicily
Gardens of western Sicily
This MPG trip to western Sicily will feature visits to public and private gardens in Palermo, including Palermo Botanical Garden, a tour of Racalia, a historic family garden restored by MPG member Alison Richards and visits to the ancient Greek sites of Segesta and Selinunte. The trip will be led by local horticulturist, Sergio Cumitini. Accommodation for the first four nights will be in Palermo, followed by three nights in Trapani.
More information and a booking form at: Gardens of western Sicily May 2023 – Mediterranean Plants and Gardens (medpag.org)