Forthcoming Events / Programme d'évènements
Activities are open to MGF members, members of partner associations and, where places are available, guests. Where the number of places for a particular event is limited, priority will be given to MGF members.
CORONAVIRUS: With the current health crisis and government regulations, we have had no option but to postpone some activities we had planned for 2020 and 2021. As information on new dates becomes available, it will appear in the newsletter and on this site.
Les activités sont ouvertes à tout membre de la MGF, aux membres des associations partenaires et, selon disponibilité, aux invités. Dans le cas ou la disponibilité des places pour une activité est limitée, les membres de la MGF auront priorité.
COVID-19: Du fait de l'actuelle crise sanitaire et des consignes gouvernementales, nous n'avons pas d'autre solution que de reporter certaines activités planifiées pour 2020 et 2021. Dès que les nouvelles dates seront fixées, elles vous seront communiquées dans le bulletin d'information et sur ce site.
FRANCE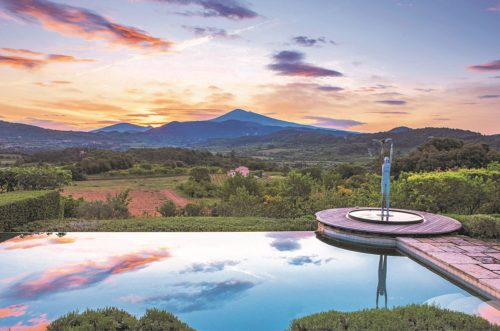 Thursday, 28 April 2022 / Jeudi 28 avril 2022
Beaumes-de-Venise / Le Barroux, Vaucluse
A visit to Tony Stone's garden, La Jeg
Visite à La Jeg, le jardin de Tony Stone
Save the date – more information to follow.
Plus d'information à suivre.
Wednesday, 11 May 2022 / Mercredi 11 mai 2022
Vers Pont-du-Gard
MGF Annual General Meeting 2022
MGF Assemblée Générale 2022
We are pleased to have been able to re-book Pont-du-Gard as a venue for the 2022 AGM. This UNESCO World Heritage Site, with its Roman aqueduct built in the first century AD to carry water to the city of Nîmes, will be a splendid place for us to get together again, two years later than originally planned.
We will hold our meeting in the morning, followed by lunch at the Les Terrasses restaurant. In the afternoon there will be a guided visit to the upper level of the bridge for up to 30 participants, or members can explore the extensive site with its thousand-year-old olive trees, botanical garden, preserved Mediterranean landscape (Memoires de Garrigue) and a 19c charcoal kiln.
Nous sommes heureux d'avoir pu réserver à nouveau le Pont-du-Gard pour accueillir notre AG 2022. Ce site classé au patrimoine mondial de l'UNESCO, avec son aqueduc romain construit au Ier siècle après JC pour acheminer l'eau jusqu'à la ville de Nîmes, sera pour nous un magnifique lieu de retrouvailles, deux ans plus tard que prévu initialement.
Nous tiendrons notre réunion le matin, suivie d'un déjeuner au restaurant Les Terrasses. Dans l'après-midi,  une visite guidée du niveau supérieur du pont sera organisée pour un maximum de 30 participants, ou bien les adhérents pourront pacourir ce vaste site avec ses oliviers millénaires, son jardin botanique, son paysage méditerranéen préservé (Mémoires de Garrigue) et un four à charbon du 19ème siècle.
Saturday, 14 May 2022 / Samedi 14 mai 2022
Grignan / Nyons, Drôme
A guided rose walk and a visit to an ecological fair
Une balade guidée pour découvrir les roses et visite d'une foire écologique
INTERNATIONAL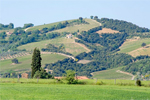 2 May 2022 – 8 May 2022 / 02 mai 2022 – 08 mai 2022
The Maremma, ITALY
Wild flora and scenery of Southern Tuscany
This walking tour, organised by Mediterranean Plants and Gardens and led by Professor Goffredo Filibeck of the University of Tuscia, is for those who enjoy hiking. The habitats of wild flora will include macchia, woodland, beaches, grassland, canyons and hilltop villages. The first five nights will be spent in Porto Santo Stefano, Monte Argentario, and the last two nights inland in the picturesque ancient village of Sovana, an area of volcanic tuff rock.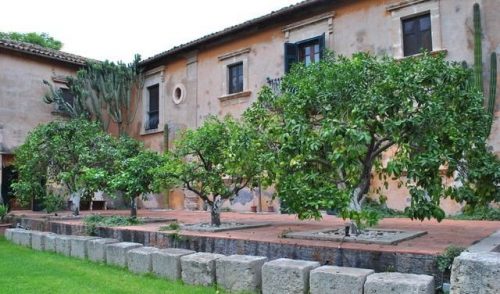 11 May 2022 – 18 May 2022 / 11 mai 2022 – 18 mai 2022
Eastern Sicily, ITALY
​Visits to gardens in and around Taormina, Mount Etna, Catania and Siracusa, together with wildflower walks, visits to nurseries, archaeological and historic sites; staying in Catania and Siracusa. Our trip will be led by local horticulturist, Sergio Cumitini.