Forthcoming Events / Programme d'évènements
Activities are open to MGF members, members of partner associations and, where places are available, guests. Where the number of places for a particular event is limited, priority will be given to MGF members.
Les activités sont ouvertes à tout membre de la MGF, aux membres des associations partenaires et, selon disponibilité, aux invités. Dans le cas ou la disponibilité des places pour une activité est limitée, les membres de la MGF auront priorité.
FRANCE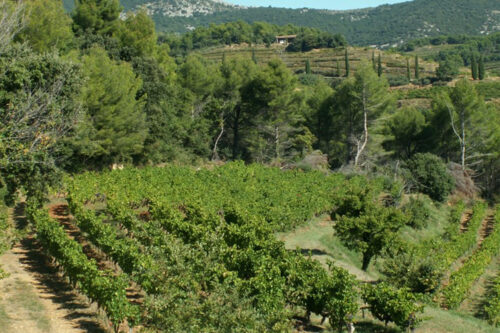 Thursday, 27 April 2023 / Jeudi 27 avril 2023
Le Barroux, Vaucluse
Visits to a domaine viticole and a member's garden
Une domaine viticole et visite d'un jardin d'adhérente
Domaine les Baies Goûts – Hedwige Lauwaert and Nanouk Pelen are organising a day near the Dentelles de Montmirail.  In the morning we will take a guided walk in one of the vineyards discovering how the vines are grown along ecological principles with a view to sustaining biodiversity.  There should be a profusion of wild flowers at this time of year.  The walk will be followed by an on-site picnic and wine tasting.  In the afternoon, a visit is planned to a member's garden in the hills near the Dentelles de Montmirail.
Domaine les Baies Goûts: Hedwige Lauwaert et Nanouk Pelen organisent une journée près des Dentelles de Montmirail. Le matin nous ferons une promenade guidée dans l'un des vignobles où les vignes sont cultivées selon des principes écologiques en vue de maintenir la biodiversité. Il devrait y avoir une profusion de fleurs sauvages à cette période de l'année. La promenade sera suivie d'un pique-nique sur place et d'une dégustation de vin. L'après-midi nous visiterons le jardin d'un membre dans les collines près des Dentelles de Montmirail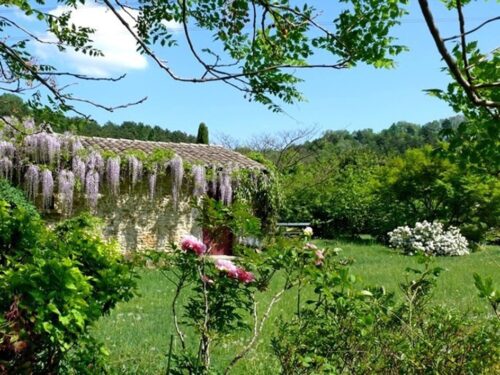 Tuesday, 16 May 2023 / Mardi 16 mai 2023
Montvendre, Crest et Chabeuil, Drôme
Irises, peonies and the Jardin des Sables
Visite de pépinières d'iris et de pivoines et Jardin des Sables
We will start our day visiting Pivoines Rivière, where we will be given a guided tour and talk. This specialist peony nursery near Crest, in the Drôme, was established in 1849 and has belonged to the Rivière family since then. pivoinesriviere.com.
We will then visit the Jardin des Sables in Montvendre, a lovely private 12000 sq m garden owned by Mme Annie Amoretti. She will explain to us how she and her husband created the garden in 1997 on a plot of empty land. Inspired by the natural look of English gardens, it is now well established with a variety of interesting and rare trees and shrubs. 
Our day will end with a visit to a nursery specialising in a huge variety of more than 600 irises. The owner will take us around the nursery and answer questions about planting and care of the plants. les-iris-du-grand-barbu.com.
Nous commencerons notre journée en visitant Pivoines Rivière, où nous aurons une visite guidée et une discussion. Cette pépinière spécialisée près de Crest, Drôme, a été créée en 1849 et appartient à la famille Rivière depuis lors. pivoinesriviere.com.
Nous visiterons ensuite le Jardin des Sables à Montvendre, un charmant jardin privé de 12000 m2 appartenant à Mme Annie Amoretti. Elle nous expliquera comment elle et son mari ont créé le jardin en 1997 sur un terrain inutilisé. Inspiré par les jardins anglais, il est maintenant bien établi avec une variété d'arbres et d'arbustes intéressants et rares.
Notre journée se terminera par une visite dans une pépinière spécialisée ayant une grande variété de plus de 600 iris. Le propriétaire nous emmènera dans les champs d'iris et répondra aux questions sur la plantation et l'entretien des plantes. les-iris-du-grand-barbu.com.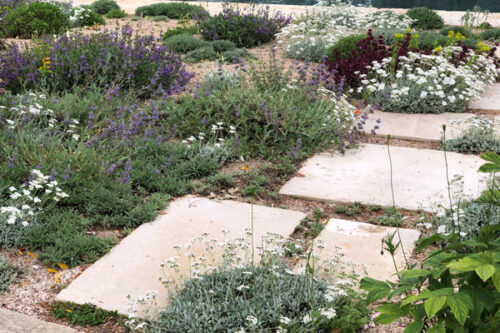 Thursday, 18 May 2023 / Jeudi 18 mai 2023
Antibes, Alpes-Maritimes
Garden visit, Domaine de l'Orangerie
Visite de jardin, Domaine de l'Orangerie
Set in the hills above Antibes, the owners of this property have, since 2018, been transforming what was a traditional heavily irrigated lawn and annual planting to a dry garden (designed by James Basson). They have taken the bold step to replace the lawn with a garden that comprises flora from around the Mediterranean basin. This garden now relies on the natural rainfall of the area. The entrance of the property has been planted with local oak and pine, and the area around the house is a haven for bees, birds and insects
Situé sur les collines au-dessus d'Antibes, les propriétaires de ce domaine ont, depuis 2018, transformé ce qui était une pelouse traditionnelle fortement irriguée et des plantations annuelles en un jardin sec (conception James Basson). Ils ont pris la décision audacieuse de remplacer la pelouse par un jardin qui comprend une flore provenant du bassin méditerranéen. Ce jardin s'appuie désormais sur les précipitations naturelles de la région. L'entrée de la propriété a été plantée de chênes et de pins locaux, et les alentours de la maison sont désormais un refuge pour les abeilles, les oiseaux et les insectes.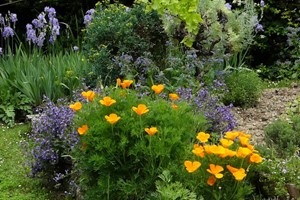 31 May 2023 – 1 June 2023 / 31 mai 2023 – 01 juin 2023
Château Pérouse, Saint-Gilles and the Nîmes area
The tenth MGF Annual General Meeting and visits to gardens
Dixième assemblée générale annuelle MGF et visites de jardins
Wednesday 31 May – Visits to gardens near Nîmes and a dinner On the day before the AGM, we will visit three gardens: 
A private garden to the north of Nîmes, created by Emmanuel de Sauveboeuf, a passionate collector and gardener, who also created the Jardin des Oules, near Uzès.
The Jardin de la Chapelle, a small romantic garden in Garrigues-Sainte-Eulalie, which has a great variety of roses and interesting flowers.
The garden of Mas de l'Agave, in Moussac, where we will have a picnic.
 
Thursday 1 June – Château Pérouse, Saint-Gilles and Luma in Arles
09.30 A guided tour of the garden of Château Pérouse, led by the botanical team
10.30 The tenth Annual General Meeting of Mediterranean Gardening France
12.30 Lunch – freshly made sweet and savoury pancakes
15.00 A guided tour of the LUMA landscape park in Arles.
Mercredi 31 mai – Visites de jardins proches de Nîmes et diner La veille de l'assemblée générale, nous visiterons trois jardins :
Un jardin privé au nord de Nîmes, créé par Emmanuel de Sauveboeuf, collectionneur et jardinier passionné, qui a également créé le Jardin des Oules, près d'Uzès.
Le Jardin de la Chapelle, un petit jardin romantique à Garrigues-Sainte-Eulalie, qui possède une grande variété de roses et de fleurs intéressantes.
Le jardin du Mas de l'Agave, à Moussac, où nous profiterons de notre pique-nique.
 
Jeudi 1 juin – Château Pérouse, Saint-Gilles et Luma à Arles
09.30 Visite guidée du jardin du Château Pérouse, menée par l'équipe botanique
10.30 Dixième assemblée générale annuelle de Jardins méditerranéens France
12.30 Déjeuner – crêpes sucrées et salées fraîchement préparées
15.00 Visite guidée du parc paysager LUMA à Arles.
INTERNATIONAL
25 March 2023 – 26 March 2023 / 25 mars 2023 – 26 mars 2023
Silves, Portugal
The MGAP Spring Mediterranean Garden Fair will be held at the FISSUL Exhibition Hall in Silves. Native plants and seeds from specialist suppliers will be for sale as well as ornamental and container plants and succulents. The Fair will include a display garden and sales of fruit trees and herbs. MGAP will have a plant sales table with plants from members gardens and advice about how to use them together with a bookshop and advice on sustainable gardening.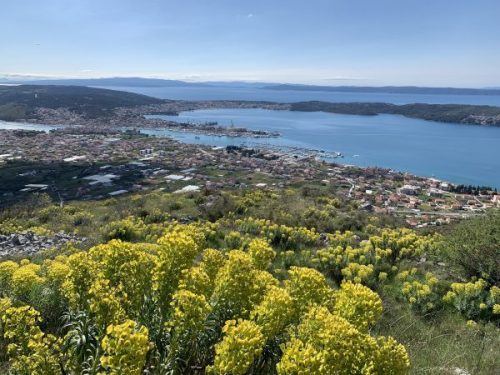 22 April 2023 – 29 April 2023 / 22 avril 2023 – 29 avril 2023
Dubrovnik, Croatia
This tour, organised by Mediterranean Plants and Gardens, will start and end in Dubrovnik. The event is primarily botanical with some sightseeing in old Dubrovnik and a visit to a school with an interesting botanical garden further north. The landscapes vary from coastal grasslands to inland limestone hills and mountains with lakes and beech woodland. There will be wild irises, orchids, fritillaries, cyclamen, anemones and crocuses as well as many pretty annuals.
More information at:Plant hunting in Croatia April 2023 – Mediterranean Plants and Gardens (medpag.org)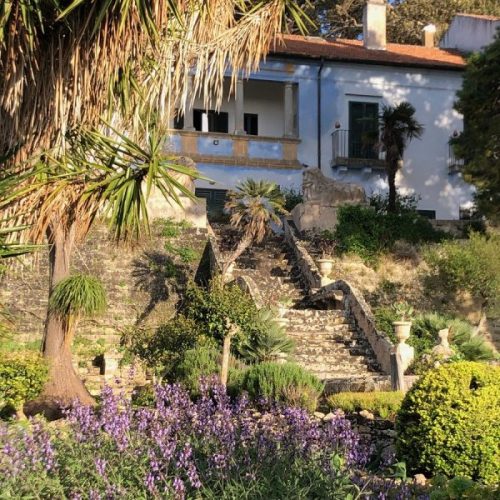 8 May 2023 – 15 May 2023 / 08 mai 2023 – 15 mai 2023
Palermo, Sicily
Gardens of western Sicily
This MPG trip to western Sicily will feature visits to public and private gardens in Palermo, including Palermo Botanical Garden, a tour of Racalia, a historic family garden restored by MPG member Alison Richards and visits to the ancient Greek sites of Segesta and Selinunte. The trip will be led by local horticulturist, Sergio Cumitini. Accommodation for the first four nights will be in Palermo, followed by three nights in Trapani.
More information and a booking form at: Gardens of western Sicily May 2023 – Mediterranean Plants and Gardens (medpag.org)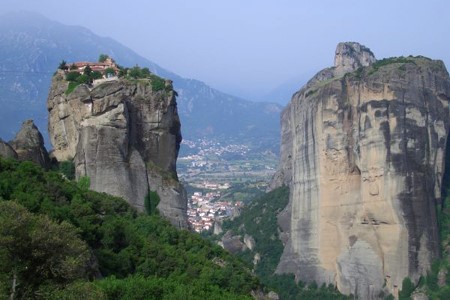 28 May 2023 – 6 June 2023 / 28 mai 2023 – 06 juin 2023
Epirus, Northern Greece
Wild flora and beautiful sites of Epirus
This MPG expedition in north-west Greece will be led by Graham Kendall. Participants will see both Mediterranean and Balkan plants, including a relative of the African violet, Ramonda serbica, the lizard orchid, Himantoglossum jankae, and native horse chestnut trees. The scenery is outstanding, with beautiful old stone bridges, villages, chapels and monasteries. Visits include the Unesco World Heritage site of Meteora where monasteries are built on immense natural pillars. For more information: MPG Epirus 2023
Wednesday, 1 November 2023 / Mercredi 01 novembre 2023
Rhodes, Greece
Wild flowers and sightseeing on the Greek island of Rhodes.
Dates to be confirmed.
To register an interest, contact Heather Martin.