Forthcoming Events / Programme d'évènements
Activities are open to MGF members, members of partner associations and, where places are available, guests. Where the number of places for a particular event is limited, priority will be given to MGF members.
Les activités sont ouvertes à tout membre de la MGF, aux membres des associations partenaires et, selon disponibilité, aux invités. Dans le cas ou la disponibilité des places pour une activité est limitée, les membres de la MGF auront priorité.
FRANCE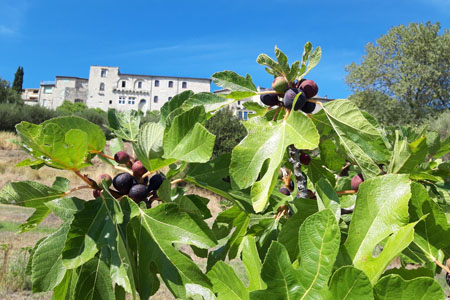 Wednesday, 13 September 2023 / Mercredi 13 septembre 2023
Vézénobres, Gard
A day learning about figs
Une journée autour de la figue
 In the morning, we will start with a guided visit to the remarkable medieval architecture of the town of Vézénobres, followed by a picnic at a site with panoramic views. The picnic will consist of locally made products such as fig pâté, vegetable terrine and biscuits. In the afternoon, we will go to the orchard-conservatory with a hundred varieties of fig tree, accompanied by a tasting. Later we will visit the museum, in the heart of the Château de Girard, which dates from the 14th century.
 
Photo : Figuier et Maison de la Figue de Vézénobres
© Maison de la Figue de Vézénobres
Le matin, nous commencerons par une visite guidée de la remarquable architecture médiévale de la ville de Vézénobres, suivie d'un pique-nique sur un site offrant des vues panoramiques. Le pique-nique sera composé de produits locaux tels que le pâté de figues, la terrine de légumes et les biscuits. L'après-midi, nous nous rendrons au verger-conservatoire avec une centaine de variétés de figuiers, accompagné d'une dégustation. Plus tard, nous visiterons le musée, au cœur du château de Girard, qui date du XIVe siècle.
 
Photo : Figuier et Maison de la Figue de Vézénobres
© Maison de la Figue de Vézénobres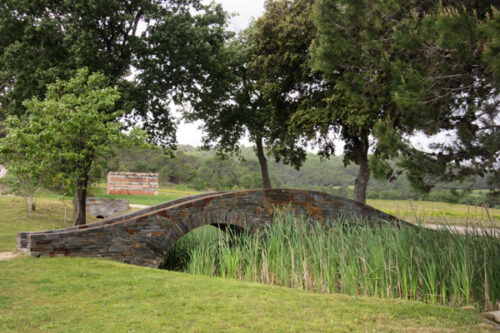 Thursday, 28 September 2023 / Jeudi 28 septembre 2023
Le Puy-Sainte-Réparade, Bouches-du-Rhône
A visit to the sculpture park at Château La Coste
Visite du parc de sculptures du Château La Coste
The sculpture park at Château La Coste is situated in rolling hills and vineyards 15km north of Aix-en-Provence. The outing will start with picnic lunch followed by a private two-hour guided walking tour of the artworks and park. After the tour participants are free to explore the park, visit the exhibitions and have refreshments in the restaurant.
Le parc de sculptures du Château La Coste est situé dans un paysage de collines et de vignobles à 15 km au nord d'Aix-en-Provence. La sortie commencera par un pique-nique suivi d'une visite guidée privée de deux heures des œuvres d'art et du parc. Après la visite, les participants sont libres d'explorer le parc, de visiter les expositions et de prendre des rafraîchissements au restaurant.
INTERNATIONAL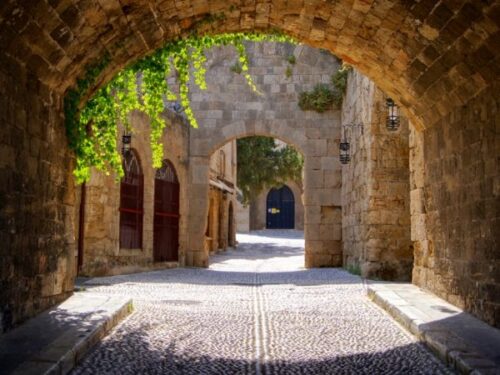 1 November 2023 – 9 November 2023 / 1 novembre 2023 – 9 novembre 2023
Rhodes, Greece
Rhodes : its history and plants
Rhodes: son histoire et sa flore
A botanising and sight-seeing trip organised by MPG to the historically interesting and diverse Greek island of Rhodes. There will be guided exploration of the wild flora in woodland, meadows and coastal habitats as well as the island's archaeological and historical sites such as Ancient Kameiros. Depending on the weather, we can expect to see many autumn cyclamen, sternbergia, colchicum,
Crocus tournefortii, Spiranthes spiralis
, and ancient trees.
For more information and to book, see 
the MPG website.
MPG propose un voyage pour découvrir la flore sauvage et les sites historiques, de l'île de Rhodes,  tels que l'ancien Kameiros. En fonction du temps, nous pouvons nous attendre à voir de nombreux cyclamens d'automne, des sternbergia, des colchiques,
Crocus tournefortii
,
Spiranthes spiralis
et des arbres anciens.   
Pour plus d'informations et pour réserver, voir
le site MPG
.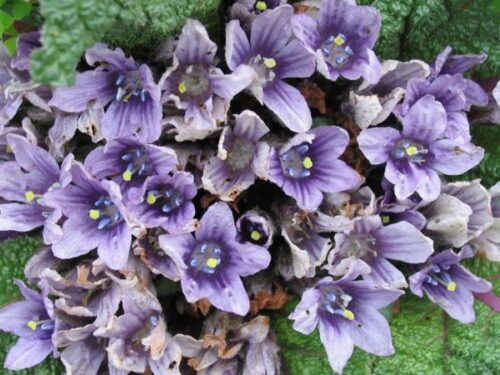 16 February 2024 – 23 February 2024 / 16 février 2024 – 23 février 2024
Paphos, Cyprus
Wild flora and historic sights of Cyprus
Flore sauvage et sites historiques de Chypre
A trip organised by MPG based in Paphos and in Latchi on the edge of the Akamas nature reserve. Spring comes early in the eastern Mediterranean and we can expect to see a range of spring flowers including many endemic species of orchids. The tour will be led by Yiannis Christofides, author of two books on the plants of Cyprus. 
For more information and to book, see
the Forthcoming Events page
of the MPG website.
Photo: 
Mandragora officinarum
Un voyage organisé par MPG depuis Paphos et Latchi, à la lisière de la réserve naturelle d'Akamas. Le printemps est précoce dans l'est de la Méditerranée et nous pouvons nous attendre à une variété de fleurs printanières, y compris de nombreuses espèces endémiques d'orchidées. La visite sera conduite par Yiannis Christofides, auteur de deux livres sur les plantes de Chypre.
Pour plus d'informations et pour réserver, voir la
Forthcoming Events page sur le site MPG
. 
Photo: 
Mandragora officinarum